How to make your wall furnace, floor furnace, electric baseboard heater, boiler or gas fireplace compatible with your Venstar thermostat.
For most of these heating systems you will only have two wires available from the equipment. When these wires are touching your heating system will energize and when they are disconnected your heating system will de-energize. You can easily do this with Venstar's 2-Wire Kit model ACC0436. The 2-Wire Kit includes a 24vac transformer that can be plugged into a standard 110vac outlet. The transformer will power your thermostat and the included 24vac relay. When the thermostat calls for heating the relay will connect the two wires from your heating equipment together and when the heating demand is satisfied the relay will disconnect the wires. The 2-Wire Kit may be used for most thermostats that require 24vac.
Below are the wiring instructions for the ACC0436 2-Wire Kit: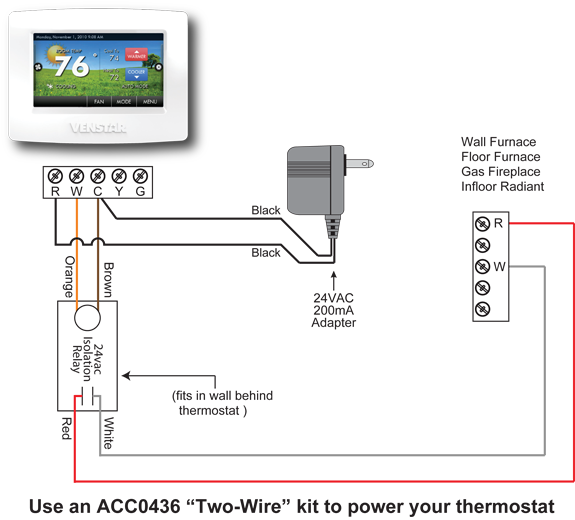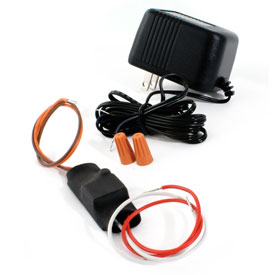 Model #ACC0436
You can use this wireless thermostat two-wire heat-only kit to start or expand a wireless system to allow for control of most two-wire heat-only devices. This product will allow remote control of your furnace without the need to run wires throughout your home. The package includes a 24V plug-in transformer and a two-wire relay.
Allow for remote control of two-wire heat-only systems
For use with a Venstar wireless receiver (sold separately)
Easy installation
Back